Our Mental Wellbeing Survey has been co-created with Dr. Ruth Farrar: Director of Shextreme and Senior Lecturer in Creative Media & Enterprise at Bath Spa University. Through Shextreme's festival screenings, pop-ups and film school, Shextreme understands firsthand the transformational power of sharing one's story on the big screen. Each cinematic story told creates little lights of understanding and connection. Shextreme believes it's time more real, inspiring and empowering films are made about women in adventure and their mental wellbeing. Alongside Shextreme we are working with a number of partners to ensure this survey delivers positive change.
2017 Survey Partners
---
The following organisations helped with the distribution and promotion of the Mental Wellbeing Survey. They have all pledged to act upon the results.
---
Kendal Mountain Festival will use the data to as a call to action for their stakeholders, mainstream media and the outdoor industry to identify authentic stories that can inspire and break boundaries via storytelling, and encourage sustainable participation for women in the outdoor.
---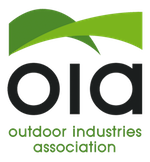 Outdoor Industries Association (OIA) will implement findings from the survey in future funding applications aimed at encouraging more women to go outdoors.
---
Outdoor Women's Alliance will share the survey's anonymised data with their worldwide alliance in order to create an international knowledge exchange between adventurous women to collectively understand how adventure may benefit women's wellbeing.
---
Outdoorista: With the aim of motivating others to get active outdoors, Outdoorista seeks to shine a light on the incredible stories and female role models in the outdoor world. Outdoorista will use the survey's findings to inform story choices – to tell untold stories, broadening the diversity of women featured in outdoor film and media.
---
Women's Adventure Expo is keen to adopt the survey's findings for potential future funding applications centred on workshops improving women's wellbeing through adventure.